Breakthrough Urban Ministries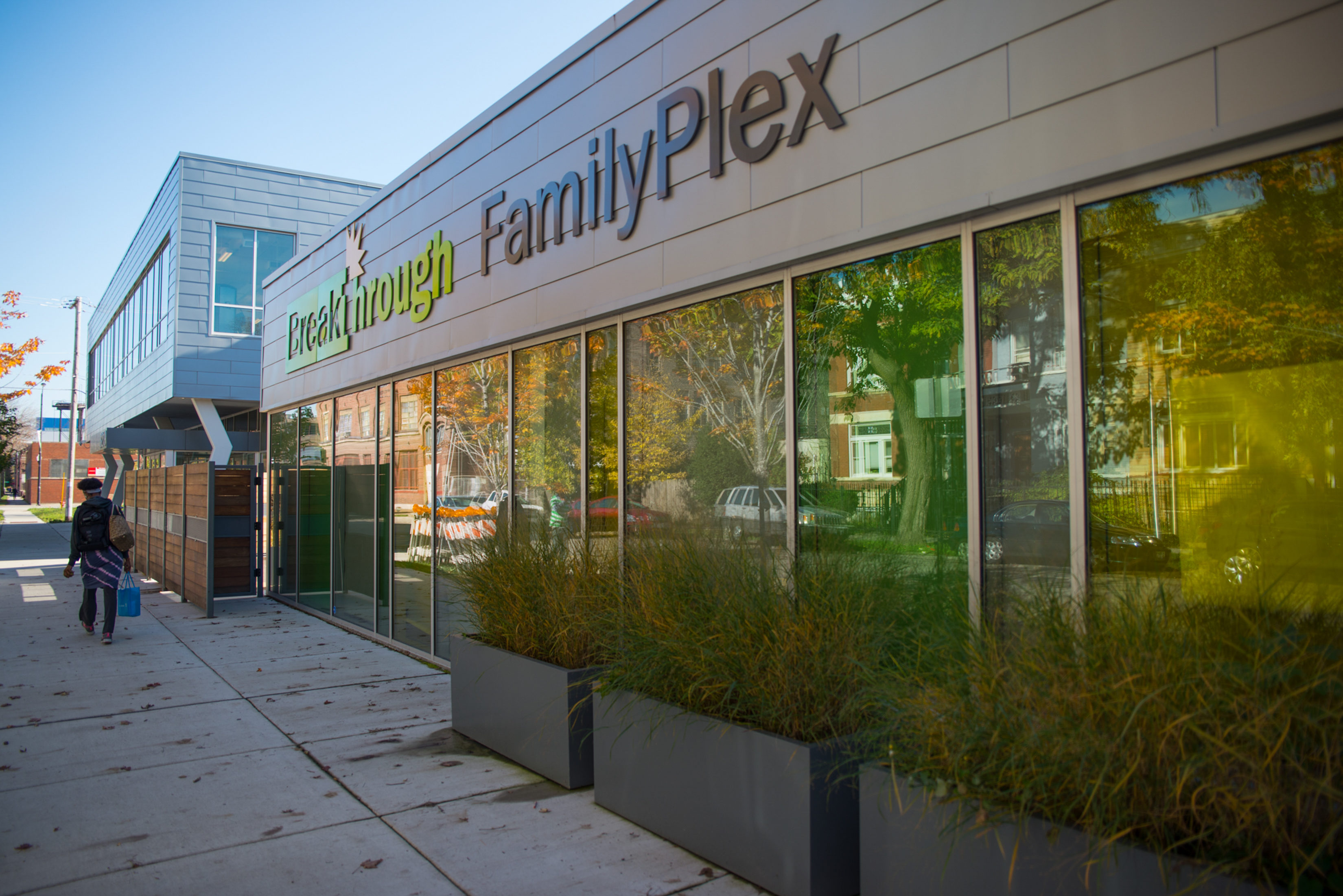 In November 2013, CDF provided $13 million in New Markets Tax Credits to Breakthrough Urban Ministries to support work on two distinct facilities: FamilyPlex and the Joshua Center. The 42,500 square foot LEED Silver certified FamilyPlex, located at 3219 W. Carroll Avenue, includes a licensed daycare center, library, computer lab, a Federally-Qualified Health Center (FQHC) health clinic, gymnasium, and classroom space for youth education programs. The rehabilitation of the 9,500 square foot Joshua Center, located at 3330 W. Carroll Avenue, includes new space for Breakthrough's homeless shelter for women and an innovative client-choice food pantry.
Breakthrough has been fostering the development of the East Garfield Park community since 1992. In that time, Breakthrough has expanded from a shelter for homeless adults to include a full range of services for youth and their families, including healthcare, daycare, education, and athletics. As its mission has grown, Breakthrough has continued to provide comprehensive services to homeless men and women while setting them on the path to self-sufficiency.
The FamilyPlex and the Joshua Center will provide care for 4,000 patients, supply healthy food to 1,500 people, educate 400 students, and serve 250 homeless women at stabilization. This project will also directly create at least 43 permanent full-time equivalent jobs, in addition to several part time positions, at full operation.
Both portions of the project, the Joshua Center and FamilyPlex, are complete and held grand opening events on October 31, 2014 and January 17, 2015, respectively.