Affordable Community Energy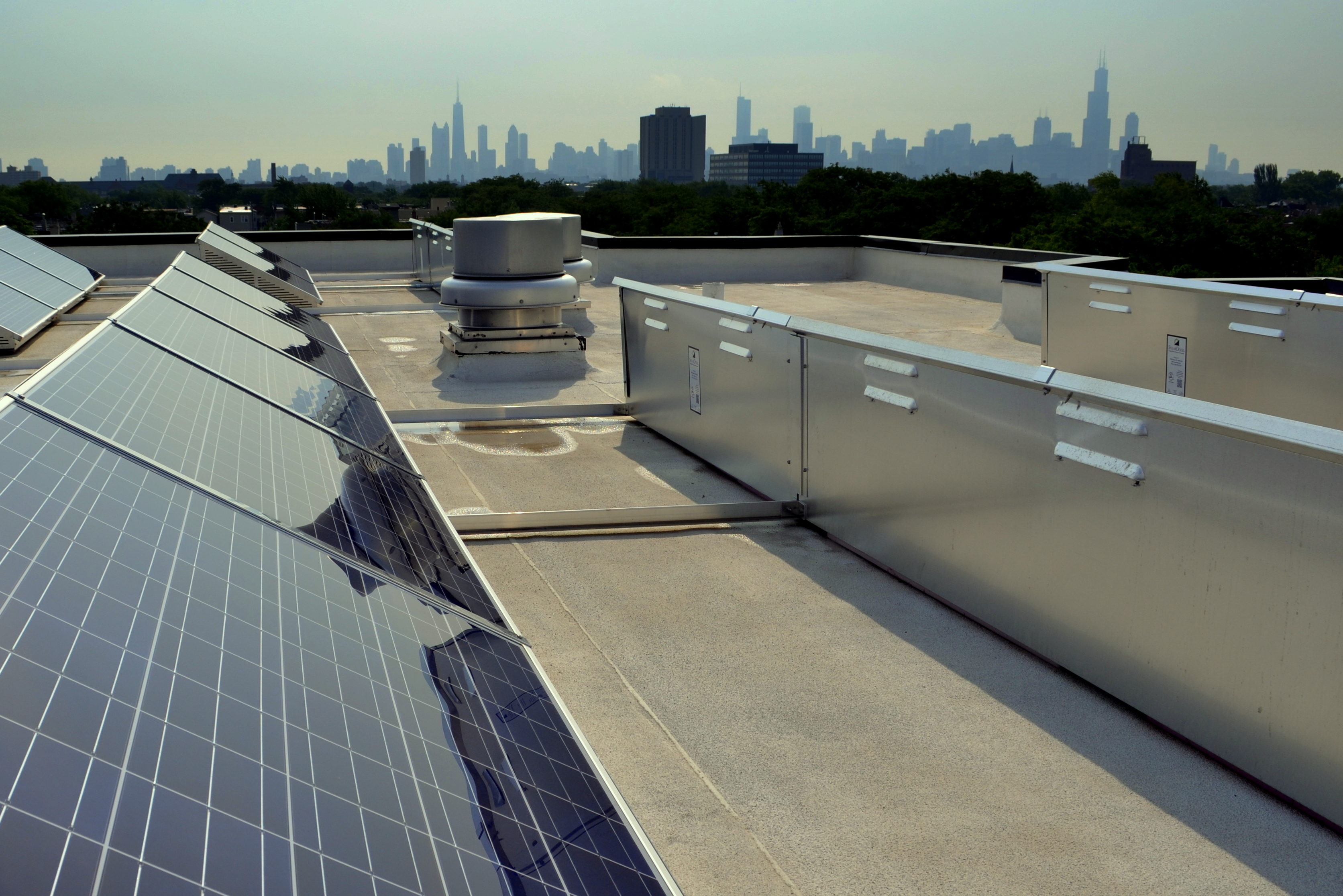 In September 2013, CDF provided $6.25 million in New Markets Tax Credits to Affordable Community Energy, Inc. (ACE) to support the installation of an array of renewable energy production equipment, including solar panels and combined heat and power generators, and building efficiency improvements, in eleven affordable rental housing properties that are managed by Hispanic Housing Development Corporation (HHDC) and owned by HHDC or affiliates.
HHDC is a nationally recognized affordable housing developer and manager headquartered in Chicago with projects in Illinois, Wisconsin, Indiana and Michigan. HHDC has developed more than 3,100 units of subsidized housing, including LIHTC and HTC financed projects, and owns or manages more than 4,700 affordable multi-family units. In addition to providing quality affordable housing, HHDC supports economic opportunity and healthy communities for its residents.
Energy savings generated by this project will strengthen the financial condition of target affordable housing properties through lower operating costs and reduced capital requirements. Lower operating costs for building owners are likely to result in increased funds to improve the safety, condition and appearance of affordable housing properties and the quality of services these properties deliver to residents. So far, buildings involved in the project have experienced a 24% reduction in energy usage and are collectively producing approximately 580,000 kWh of energy each year.
To date, solar panels have been installed and are in operation on all 11 affordable housing properties included in the project. Final energy conservation improvements and related work were completed in 2015.