Chicago Center for Arts and Technology (ChiCAT)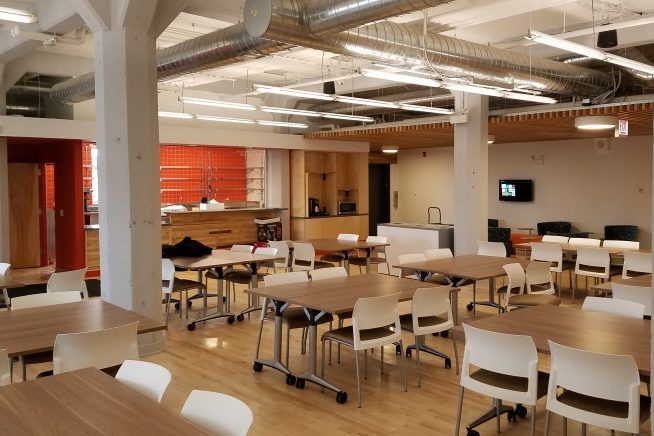 In December 2015, CDF provided $5 million in New Markets Tax Credit financing to Chicago Center for Arts and Technology, Inc., a new nonprofit affiliated with the National Center for Arts and Technology (NCAT). NCAT's mission is to replicate the model of the Manchester Bidwell Corporation, a nationally acclaimed workforce training and youth arts education organization based in Pittsburgh, in other locations around the country. CDF financing is supporting the purchase and renovation of a four-story 25,200 square foot training facility at 1701 W. 13th Street in the Illinois Medical District. ChiCAT will serve unemployed adults and high school aged youth from North Lawndale, South Lawndale, Little Village, and Pilsen.
ChiCAT will provide digital media, design arts, and IT coding training to youth and job training in the healthcare and manufacturing industries to adults. The 80 youth served annually will gain important skills and improved educational outcomes. Job training programs (serving 90 adults annually) were specifically targeted to the healthcare and manufacturing industries because of the quality accessible jobs offered and the prominent place they hold in Chicago's economy. Additionally, the project is anticipated to create 19 permanent FTE jobs and approximately 30 temporary construction positions.
Construction of the facility is complete. The facility opened in March 2017.