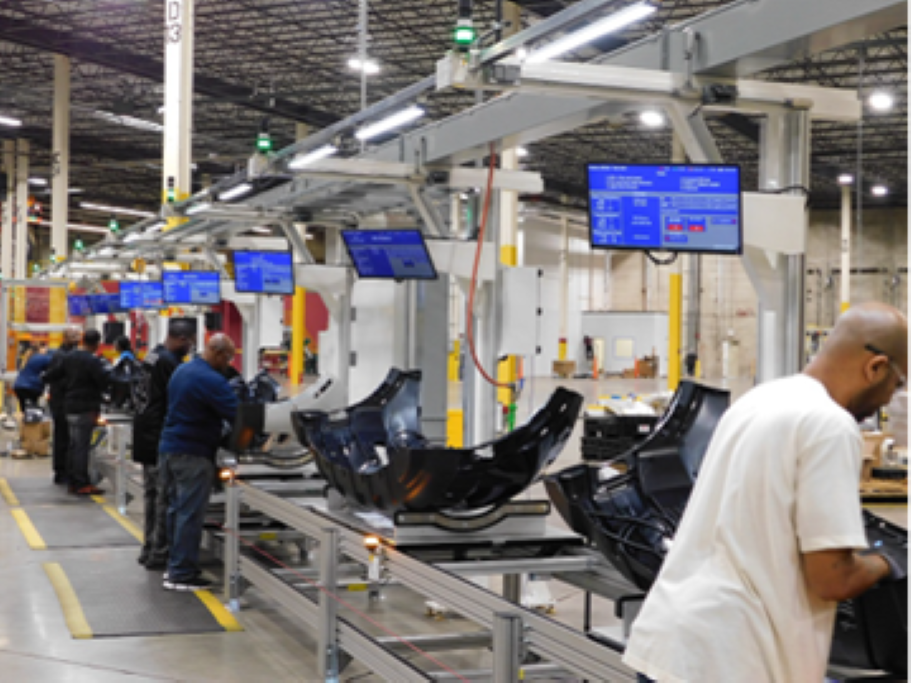 In March 2018, CDF provided $15 million in NMTC allocation to Flex-N-Gate to fund equipment expenditures and leasehold improvements at a new 290,000-square-foot manufacturing facility located at 2924 E 126th Street in the Calumet Industrial Corridor. Founded in 1956 and headquartered in Urbana, Illinois, Flex-N-Gate was the 10th largest automotive supplier in North America and 38th worldwide as of 2018, employing 23,000 workers across 62 manufacturing facilities in 9 countries. The new facility will produce advanced plastic injection molded automotive parts for original equipment manufacturers, particularly Ford Motor Company. NMTC financing supports the purchase and installation of injection molding presses, crane system upgrades, concrete reinforcement and thickness upgrades, office and employee area renovations, and various pieces of assembly equipment.
At full capacity, the project is anticipated to create 325 permanent full-time positions, 87% of which will be accessible to individuals with a high school diploma or less. 100% of accessible positions at the project will pay above the living wage. Flex-N-Gate has established partnerships with Calumet Area Industrial Commission, Illinois Manufacturing Excellence Center, and Davis Staffing to recruit employees locally. Environmentally sustainable facility operations include 100% scrap reclamation practices, and comprehensive monitoring and reporting of all supply-chain greenhouse gas emissions. Equipment installation and facility upgrades created approximately 50 temporary construction jobs.
NMTC equity was provided by JPMorgan Chase.